Expect great values when you visit us!
Purchase a series of 2 treatments and receive the 3rd $20.00 off
Purchase a series of 3 treatments and receive the 4th 1/2 price
Purchase a series of 5 Body Massages and get 2 FREE
Special Offers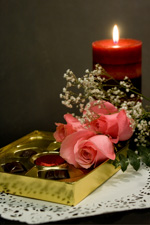 Mother's Day Specials
Blueberry Smoothie Exfoliation and Anti-Aging Mask
This treatment will soften rough uneven skin and dramatically smooth skin texture. Great for all skins types, especially dull flaky complexions.
Includes Age-Defying Starter Kit
$99.00
OR
Introducing Nano Channeling
A Collagen induction treatment to reduce fine lines, wrinkles, stretch marks, and rejuvenate the skin.
Valued at $135.00 for $99.00
Expires June 15, 2019
Act Now! Offer Ends: 6/15/2019